Rob Shearer
Co-Director, History, Drama
Cyndy Shearer
Co-Director, Literature, Academic Writing, Bible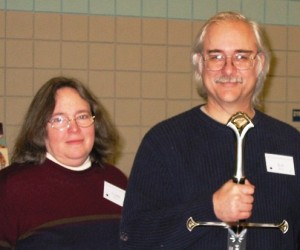 Rob and Cyndy are the founders and co-directors of the Francis Schaeffer Study Center. Rob and Cyndy first encountered Francis Schaeffer's writings while they were students and attended the premier showing of How Shall We Then Live in Atlanta in 1977. Rob spent time at L'Abri – Switzerland in 1976.
Rob and Cyndy have homeschooled all 11 children from grades 1-12. Seven have graduated high school and all went on to college. They (along with 5 other tutors) started the Francis Schaeffer Study Center in 2004.
Rob attended Davidson College in NC, where he graduated cum laude, Phi Beta Kappa with a degree in history. He was a graduate fellow at Stanford University where he earned a masters in history and humanities and completed both the coursework and oral examination for a doctorate in history and humanities. He was a Fulbright Fellow in Germany in 1979-1980 where he did research on the Reformation. Rob was an instructor in history at Pfeiffer College and an asst. professor of history and philosophy at Virginia Wesleyan College. He has been teaching in home school tutorial/co-op programs since 1998.
Cyndy attended Queens College in NC where she graduated with a degree in English, summa cum laude. She earned an MA in English from the University of Virginia. She has designed and taught elementary, high school, and college level courses. She is the author of the Greenleaf Guide to Literature series as well as the editor and co-author of numerous other Greenleaf titles. She has been the primary teacher for the 11 Shearer children since they began school in 1985. She has taught in a variety of co-op and tutorial programs since 1996.
Dr. Kevin Brummett, DVM
Biology, Bible 4/Worldview
Karen Brummett
Bible 2, Bible 4/Worldview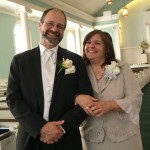 Kevin and Karen Brummett own and operate The Ark Veterinary Service, located on Hwy 70 in Wilson County. Both are originally from Mt. Juliet and homeschooling both their children through high school graduation. In addition to teaching their own students/children, they have taught Bible and Science courses to elementary, Jr. High, and High School students in co-op and tutorial settings for the past six years.
Debbi Pennebaker
Geography, Intro to Art, Art History 1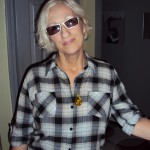 Art has been a passion of Deb's since an early age. After majoring in art, she took extensive courses in various art forms. Over the years, she has explored every style and genre, but painting has remained her main interest for more than thirty years.
Debbi taught private painting lessons from the mid eighties, through the early nineties. For the past eleven years, she has taught Painting, Drawing, and Art History courses at home~school tutorials, which has been a tremendous joy!
"I believe, as Francis Schaeffer said, that 'the Christian is the one whose imagination should fly beyond the stars.' "
Missi Shearer
Art History 2, 3 & 4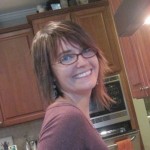 Missi graduated magna cum laude from Cumberland University where she earned a Bachelors of Science degree in Computer Information Systems and a Visual Arts minor. After graduation, Missi worked in the education department at the Frist Center for the Visual Arts as a teaching assistant and then as an interim Assistant Educator for Children and Family Programs. She left the Frist Center for FSSC and has taught Art History since fall 2008.
Missi and her husband Jeremy were both home-schooled and are currently home-schooling their 10-year old son.
Dr. Tim Farris
Chemistry, Physics 

Tim Farris & his wife Angie spent the last 16 years homeschooling their daughter, Sarah, and son, Joshua. He has been tutoring at Schaeffer since 2008, with classes in Physics, Chemistry & Physical Science. Dr. Farris has over two decades of teaching experience and is currently Professor of Physics & Engineering at Volunteer State Community College. He holds bachelors and masters degrees from the University of Mississippi ("Ole Miss") in Electrical Engineering and a Ph.D. in Physics from Vanderbilt. He "got serious" about Jesus in 1982, and he's enjoyed living in faith and working in science since then.
Janice Prieskorn
Physical Science, General Science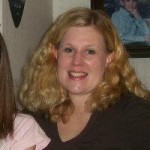 Janice attended Eastern Michigan University where she graduated magna cum laude with a B.S. in Chemistry. She earned her M.S. in Physical Chemistry from Northwestern University. She taught at Kalamazoo Community College and worked as a Senior Research Scientist at Nature's Sunshine.
Janice's family consists of her husband, Len and their nine children (Linton, Simeon, Enoch, Judah, Titus, Eliana, Aviana, Joren, and Theo.)  She has home-schooled her children for 13 years and their oldest just graduated high school!
Janene MacIvor
Intro to Lit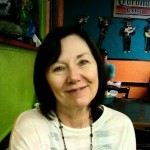 Janene MacIvor was one of the founding tutors of the Francis Schaeffer Study Center in 2004 and we are excited that she has rejoined us. Janene and her husband Duncan homeschooled all of their children who are now launched into the world leading varied and exciting lives. Janene works as an editor for Thomas Nelson Publishing and loves good books!
Melanie Meadow
Academic Writing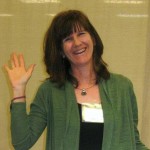 Our newest tutor! Melanie Meadow has degrees in English and Journalism and has worked as a professional writer and journalist. She and her husband live in Clarksville, and her children attend the Francis Schaeffer Study Center.