We are very pleased to announce that we will be offering a Summer Language Program for High School Students!
Spanish and German!
Classes will start on Monday, May 15th and run through Thursday, August 3rd. Each course will meet for 90 minutes, twice a week, on Mondays and Thursdays from 5:00pm to 6:30pm.
The German class will be taught by Rob Shearer and the Spanish class will be taught by Hannah Mazzaferro.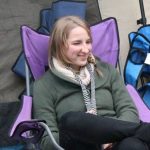 Hannah is a 2009 Schaeffer alum who has a teaching degree from Austin Peay with a minor in Spanish. She currently teaches for Metro Nashville Public Schools and has completed multiple residential language programs in Spain and Mexico, as well as travel to Central America.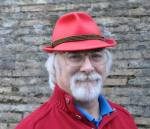 Rob is the Co-Director of the Schaeffer Study Center and lived in Germany for two years as an exchange student. He has taught German for the past ten years and is the creator of the online high school German courses for Veritas Scholars Academy, where he currently teaches high school German 2.
Each class is designed to cover the complete grammar of the target language with the goal of giving the student the ability to read and comprehend literary texts by the end of the course. Drills in pronunciation and oral expression are included as well. Both courses will make use of Duolingo.com for daily practice each week. The material covered is the equivalent of High School Level I for the first ten weeks, and High School Level II for the second ten weeks.
Cost for each course is $250.
For more information, download the course descriptions and send a deposit check to reserve your spot today. Class sizes are limited to 15 students – sign up soon to make sure you have a place.
2017 FSSC Summer Spanish for High School Students Course Outline
2017 FSSC Summer German for High School Students Course Outline